Dr. Noel Schweig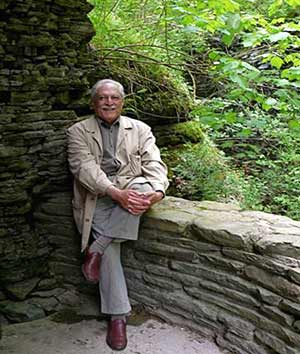 Noel Schweig's prolific photography career began as a teenage hobby. His avocation became a serious artistic pursuit beginning at age 24 when he attended medical school in The Netherlands. On photographic journeys around the world, he travelled to capture native faces and places, which were exhibited and placed in private collections and sold in the Madison Street Gallery in Middleburg, VA. The Byrne Gallery of Middleburg was host to a one-man show by Noel a few years before his death in 2012. Many of the photographs in current exhibits are selected from Noel's most recent forays into the exquisite Blue Ridge areas of Virginia.
During his photographic career, Noel would seek out beautiful aspects of the ordinary in daily life, using his photographic skills to emphasize texture, shape, and color in nature where they are often overlooked. Morning sunlight on tree bark...soft pale green of lichen on gray stone...patterns of frost on leaves...fog settling into the valley as dusk brings a chill in the mountains -- everyday sights that suddenly become extraordinary when seen through the lens of Noel Schweig.
Selected works from the photographer's collection are framed and available for purchase by contacting Lois Vitt.